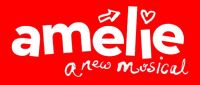 Amélie, the Musical
August 9-24, 2019
Music by Daniel Messé, Lyrics by Messé and Nathan Tysen 
Book by Craig Lucas
Direction/Choreography by Kelsey Meiklejohn
Music Direction by James Huchla

Based on the 2001 romantic comedy film, Amélie is the story of an extraordinary young woman who lives quietly in the world but loudly in her mind. She covertly improvises small but surprising acts of kindness that bring joy and mayhem. But when a chance at love comes her way, Amélie realizes that to find happiness she'll have to risk everything and say what's in her heart. Be inspired by this imaginative dreamer who finds her voice, discovers the power of connection, and sees possibility around every corner!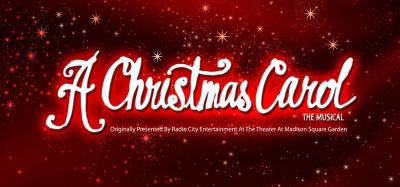 A Christmas Carol, the Musical
November 15-December 14, 2019
Music by Alan Menken, Lyrics by Lynn Ahrens
Book by Lynn Ahrens and Mike Ockrent
Direction by Brian Douglas
Assistant Direction by Mary Wakefield
Music Direction by Mimi Kuhn McGinnis
Choreography by Kristin Rigsby

A Christmas Carol is a spectacular adaptation of Charles Dickens' most well-known story. Broadway heavy hitters, Alan Menken (Disney's Beauty and the Beast, Disney's The Little Mermaid, Little Shop of Horrors) and Lynn Ahrens (Ragtime, Seussical, Once on This Island), breathe fantastic new life into the classic tale!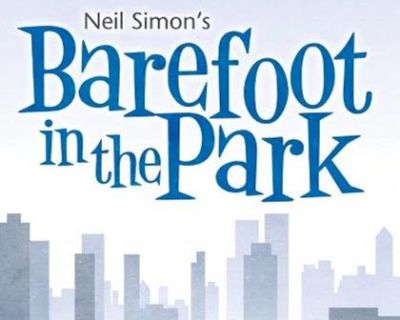 Barefoot in the Park
February 7-22, 2020
Book by Neil Simon
Direction by Jennifer Cooper

Best known for the 1967 film starring Jane Fonda and Robert Redford, Neil Simon's Barefoot in the Park is a romantic comedy focusing on a pair of newlyweds, Corie and Paul, as they begin married life in a tiny, 5th-floor walkup apartment in a Manhattan brownstone. Paul is a strait-laced attorney; Corie has a far more spontaneous, free spirit. As the young couple contend with a lack of heat, a skylight that leaks snow, several long flights of stairs, oddball neighbor Victor Velasco, and Corie's well-meaning mother, they must also reconcile their own personal differences in how they approach life's challenges. Adjusting to married life isn't so easy!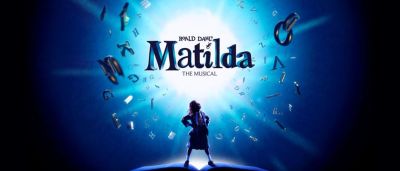 Matilda the Musical
May 29-June 27, 2020
Direction by TJ Lukacsina
Music Direction by Chris Pinder
Choreography by Rikki Howie Lacewell

Inspired by the twisted genius of Roald Dahl, Tony Award-winning Matilda the Musical is the captivating masterpiece that revels in the anarchy of childhood, the power of imagination and the inspiring story of a girl who dreams of a better life. Packed with high-energy dance numbers and catchy songs, Matilda will thrill children and adults alike!